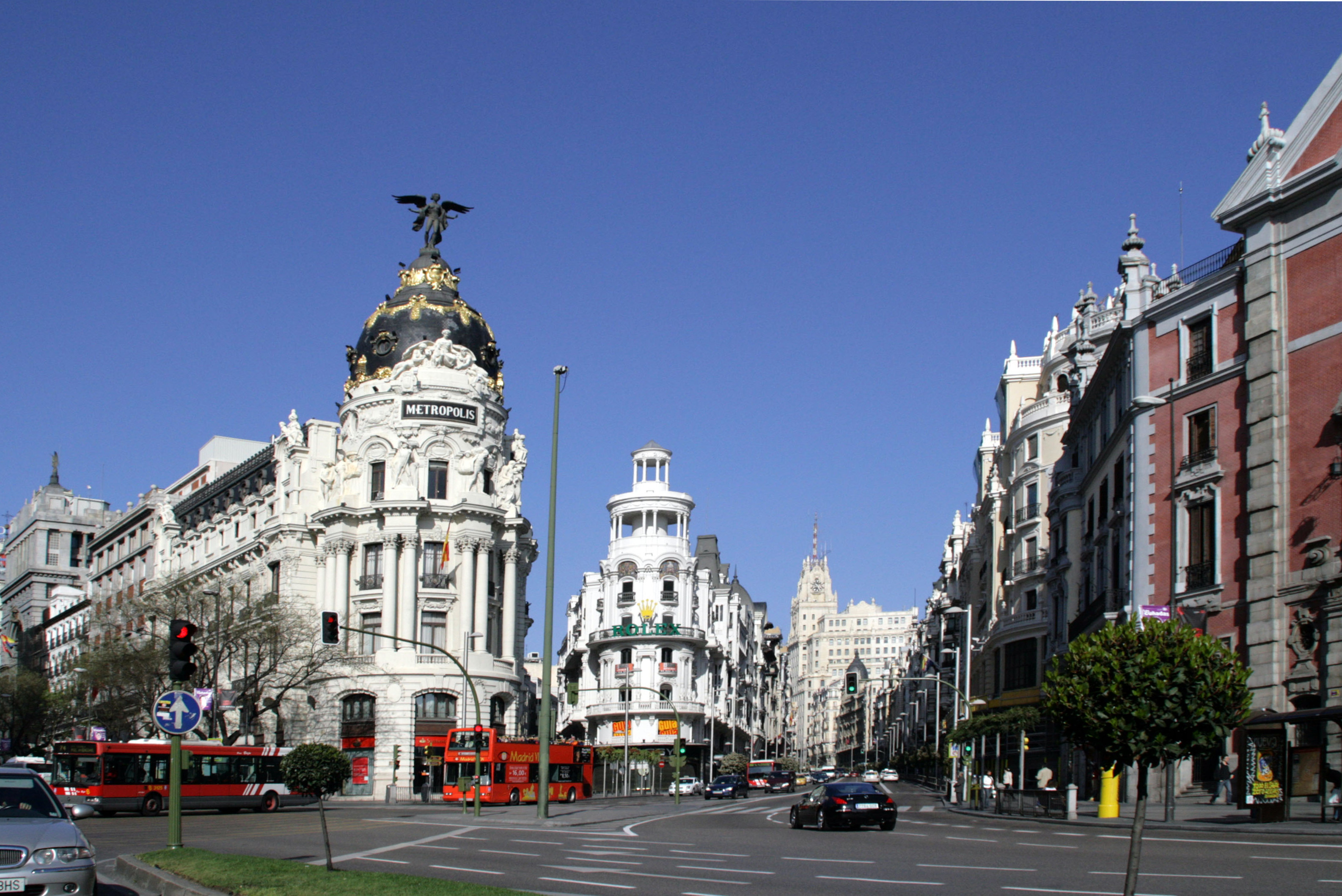 What do you want to do??
– How to move you?
– Interesting places
– Spectacles and nightlife
– Where to eat?
Are you thinking of visiting Madrid? Here you have some tips and recommendations.
* Madrid is a big city but it's not so difficult to move around. Metro (Underground) is the most popular and easy way to arrive at any place, with 12 lines you can reach all the city corners. But it's not the only one option, bus and taxi are some other good ones.
* There's a lot of beautiful and interesting places you can visit in Madrid: El retiro, a lovely park in the center, some monuments like "La Cibeles" (the most famous fountain), "La puerta de Alcalá", and squares like "Plaza Mayor" or "Plaza de España". Prado's museum or Queen Sofia museum are the perfect visits if you like art.
* The night life in Madrid is full of spectacles; Gran Via avenue have numerous theaters with the best musicals. Bars, pubs and discotheques are a good option if you like to dance or simply to have a drink in a kind atmosphere.
* It's not a problem to eat in Madrid; absolutely not! The variety of places and food is incredible. You can eat in a luxurious restaurant or take some traditional "tapas" in a bar, you decide!. All the typical food is delicious but I recommend you a classic in the Spanish capital: "Bocadillo de calamares", you must try it!.
What do you think about Madrid?, What do I forgot?, Did you visit it? …. Something to add on?? ????
Tags: Madrid, Spain, food, visits, Metro, Spectacles